Introducing High Manganese steel .Its name is NM-13Mn.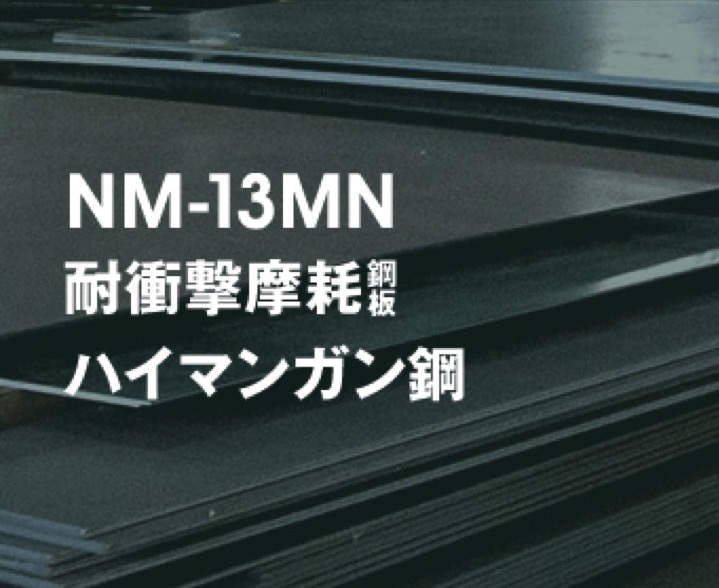 Good morning!
Long time no see.
Today,we  introduce the processing of high manganese steel plate. (Its name is NM-13Mn)
In the first place, this steel plate is used for parts that require resistance to impact abrasion,
such as equipment linings and screen.
In the past, we only sold fixed length for this , but recently we have
begun cutting and welding .
For example , the following cutting is performed.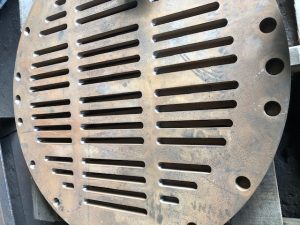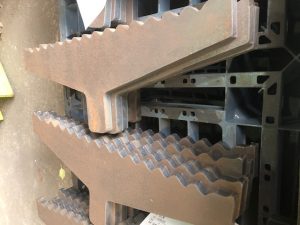 It is difficult to cut this ,so it is difficult to make a perfect hole.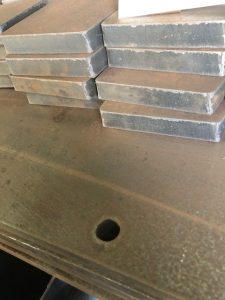 However, if  you are going to pass bolts, this hole seems to have no effect.
We can also weld the cut ones.
We hope to expand the processing area of this steel plate in the future.
If  you have a problem with impact wear or are looking for a harder material,
please feel free to contact us.
Please inquire for other kinds of special steel, in addition to other processing techniques.