The ABREX/WEL-TEN series for screen purpose 濾篩用途採用ABREX/WEL-TEN 加工實例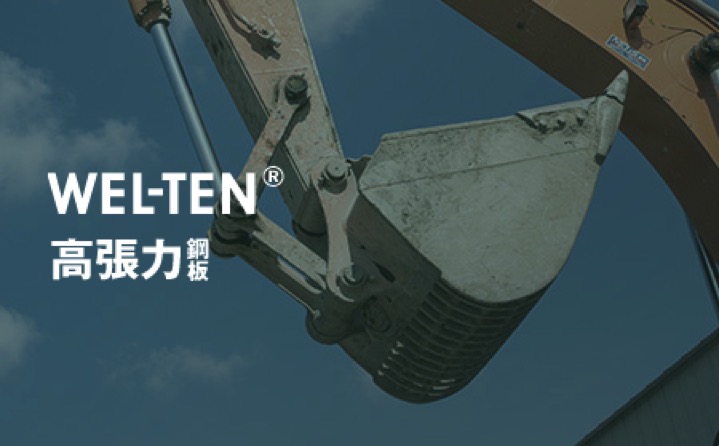 Good morning, everyone! Let's introduce the sample of WEL-TEN590 high tensile steel for screen purpose today.
大家早安! 今天來跟大家介紹使用高張力鋼板WEL-TEN590 所裁切的濾篩用製品範例。
This produce as the screen purpose was cut from thickness 25 mm WEL-TEN590RE steel. And it was cut by Kumagai!
It might also be bent after cut, but this time is only the cut processing.
這個製品作為濾篩用途, 以板厚25mm的WEL-TEN590RE鋼材在熊谷特殊鋼材進行裁切(詳細尺寸無詳述記載)。
在此之後應該還會進行彎曲的加工,但敝司此次只承接裁切的工程。
Recently, the case adopt the high tensile steel WEL-TEN590,WEL-TEN780 or abrasion resistance steel ABREX400, ABREX500 which toward the filtering out the wood chip or industrial scrap purpose is increasing.
最近像這樣子採用WEL-TEN590、WEL-TEN780或者耐磨耗鋼板ABREX400、ABREX500使用在木屑以及產業廢材等過濾用途的例子漸漸增加中。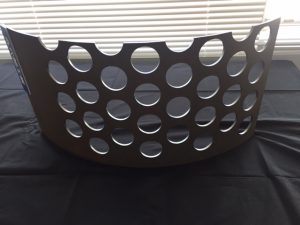 Above processing sample is for screen use after cutting and bending process procedure which made from the ABREX 400.
上方的ABREX400鋼材加工範例即是以濾篩用途目的進行裁切以及彎曲加工的範本。
There are also the cases adopt the carbon steel, but considering the process procedure, we will recommend the high-tensile series(WEL-TEN) and the abrasion resistance series(ABREX).
當然也有許多使用炭素鋼的例子,但是若是將加工工程納入考量,敝司更建議使用高張力系列(WEL-TEN)或者耐磨耗系列(ABREX) 。
In Kumagai, we could provide the material from carbon steel (SC series)、high-tensile series(WEL-TEN)、abrasion resistance series (ABREX).
Since there is an assortment of materials, we could recommend the appropriate proposition base on your demand.
敝司目前可供應炭素鋼(SC材),高張力系列(WEL-TEN),耐耗磨系列(ABREX)等特殊鋼材,並且根據您的需求提供最合適的提案。
As the screen purpose, if you are interested in extend the life of the product, or decrease the cost, please feel free to contact us!
由於是濾篩用途的製品,若是您有延長耗材的壽命或是降低成本等需求,歡迎隨時洽詢我司唷!
***Contact Information 聯絡資訊***
Please E-mail us for inquiry. 歡迎來信詢問更多詳細資訊
https://www.kumagai-steel.co.jp/contact/index.html
https://www.kumagai-steel.co.jp/
Please inquire for other kinds of special steel, in addition to other processing techniques.