2018 ABREX® Displaying samples 2018 ABREX鋼材樣品展示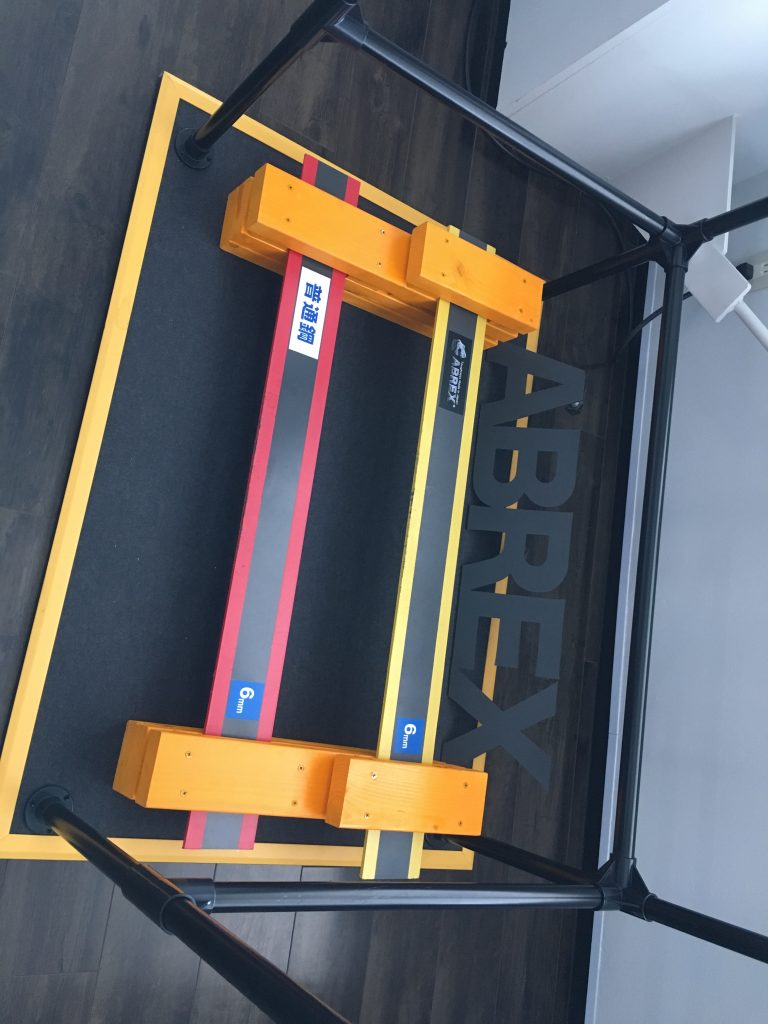 Good morning!
Today let's introduce the new displaying ABREX processing sample.
First, it's the weight test rack of the ABREX material which was also displayed in the environmental exposition last month.
大家早安 ! 今天想跟大家介紹敝司最新的ABREX社內展示品
↓ ↓ ↓首先是上個月環保展中參展的鋼材耐重體驗架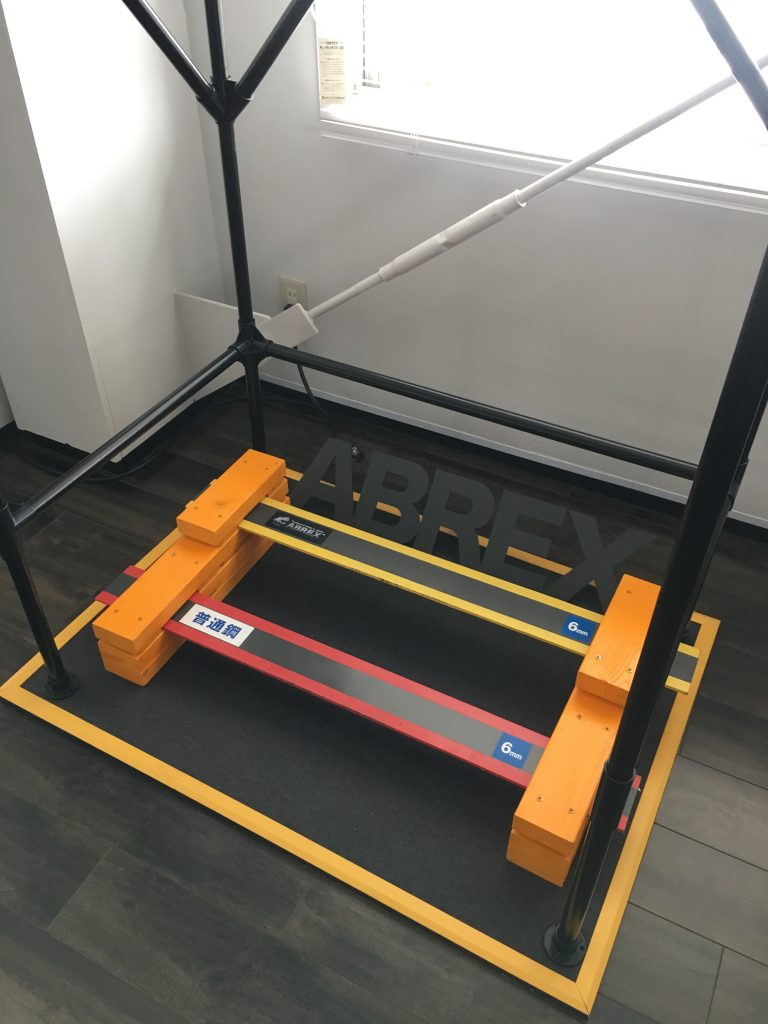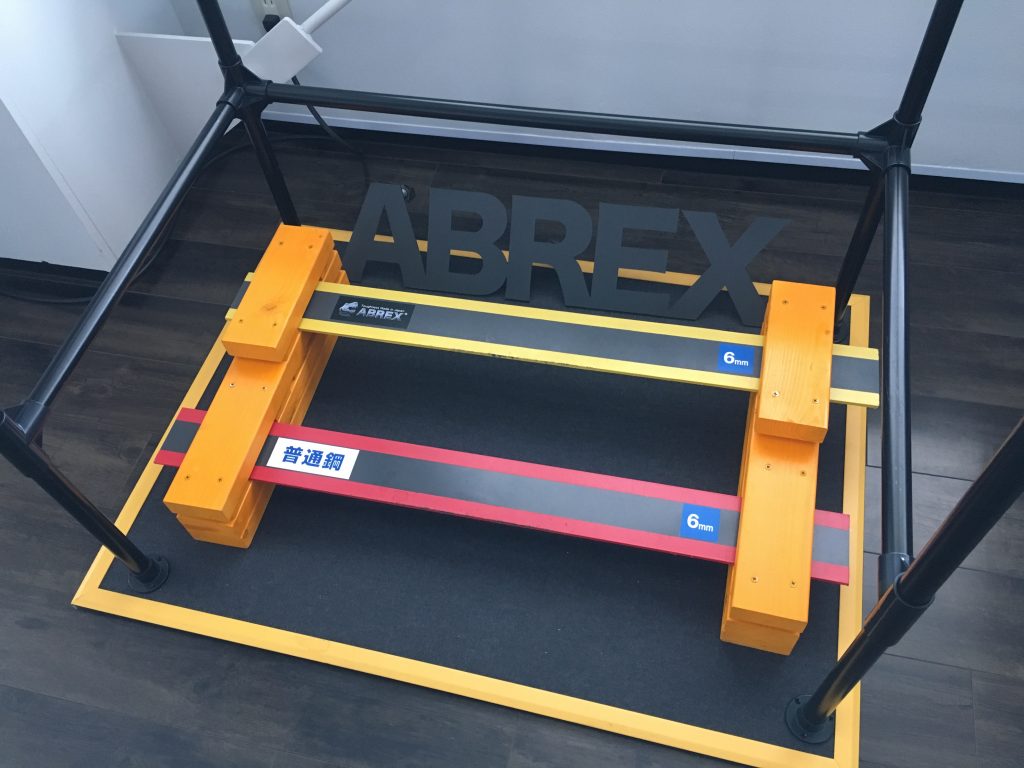 With the same thickness of 6mm, not only with the high abrasion resistance, the weight resistance of ABREX series is also higher than general steel.
You can also feel the difference by stand over the steel racks directly. Please feel free to visit us and experience it in person.
同為厚度6mm地鋼板, ABREX鋼材不只是具備高耐磨性 同時跟相同厚度的一般軟鋼相比之下,耐重程度也較高。 可真人踩在鋼板上體驗看看一般鋼鋼材和ABREX的耐重彎曲程度唷! 歡迎大家來敝司實際體驗看看唷!
The other samples such as bending sample, drilling sample, other machine processing and layer cutting icons etc. are also displayed in our office.
To make the special steel could be used more easily, we will keep displaying samples of the different assortments.
另外目前敝司社內展示的商品還有彎曲鋼板,鑽孔鋼板,各式機械加工以及雷射切割樣品等等。
為了讓大家可以更貼近體驗特殊鋼材的實際運用,之後也會再展示其他不同材質的樣品。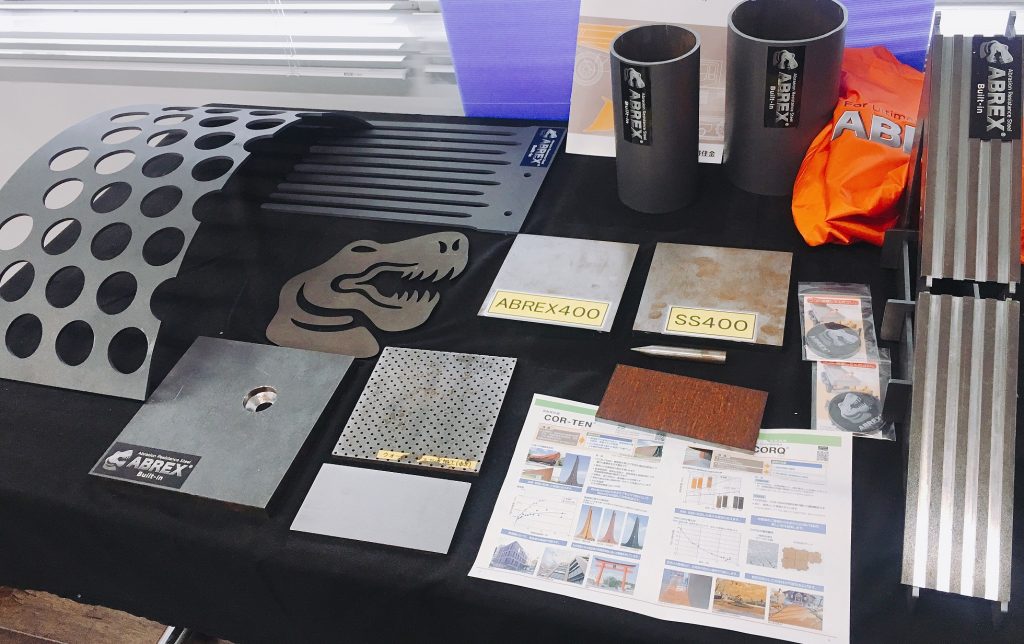 Please free to contact us if you are interested in the ABREX series! Hope could hear from you soon!
 若是您對此系列有任何的興趣,歡迎隨時跟敝司聯繫唷!
***Contact Information 聯絡資訊***
Please E-mail us for inquiry. 歡迎來信詢問更多詳細資訊
https://www.kumagai-steel.co.jp/contact/index.html
https://www.kumagai-steel.co.jp/
Please inquire for other kinds of special steel, in addition to other processing techniques.