ABREX® Abrasion resistance plate 耐磨鋼材活用範例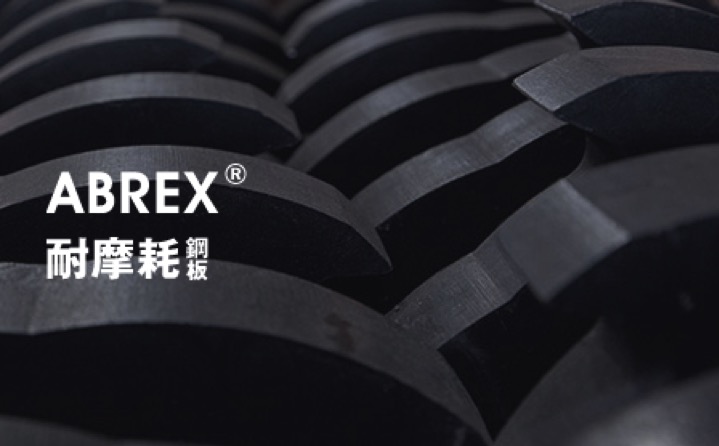 Good day every one! Today let's introduce the processing example of the abrasion resistance steel plate ABREX®400 for you!
大家好!今天要來跟大家介紹耐磨鋼板ABREX400的活用範例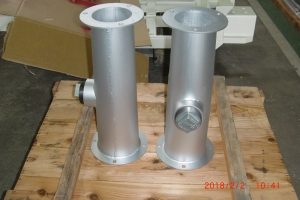 It's the dust-collection pipe. after the heat-treatment, while the dusts draw through the pipe, the trace of heat carried by dusts will make the abrasion occurred faster.
Our client was using the general steel originally, but considering above reason and after our suggestion, they adopted the ABREX series of thickness 2.3mm to pursue the goal of permanence.
此製品是熱處理後的集塵管, 原先使採用2.3mm的普通鋼, 但由於夾帶微量熱能的粉塵通過管道時,會加快鋼管的磨耗,因此敝司提案了ABREX 400 (板厚4.5mm) 來達到半永久使用的目標。
By achieve the purpose of long-life, it could also decrease the cost and lose of repair.
藉由達到長壽命化的契機, 也可以藉此同時達到降低修補設備成本以及損失的目的。
In this way, through the improvement of the processing technology by kumagai, the new application of this material also under vigorous development.
隨著耐磨耗鋼板 ABREX400 (ABREX 500)加工技術的進步,我們也在努力推廣並開發出此素材新的用途。
Are you also troubled with the abrasion of the equipment ?
ABREX400(ABREX 500) might be a good replacement for your new choice.
If you are interested in more information, please don't hesitate to contact us !
您是否正在為了設備磨損的的問題而困擾呢?
或許ABREX400(ABREX 500)正可以提供給您另外一個替代的方案
若是您對此系列感興趣的話!歡迎隨時洽詢敝司!
***Contact Information 聯絡資訊***
Please E-mail us for inquiry. 歡迎來信詢問更多詳細資訊
https://www.kumagai-steel.co.jp/contact/index.html
https://www.kumagai-steel.co.jp/
Please inquire for other kinds of special steel, in addition to other processing techniques.