The introduction of new Gate Type Fiber Laser !!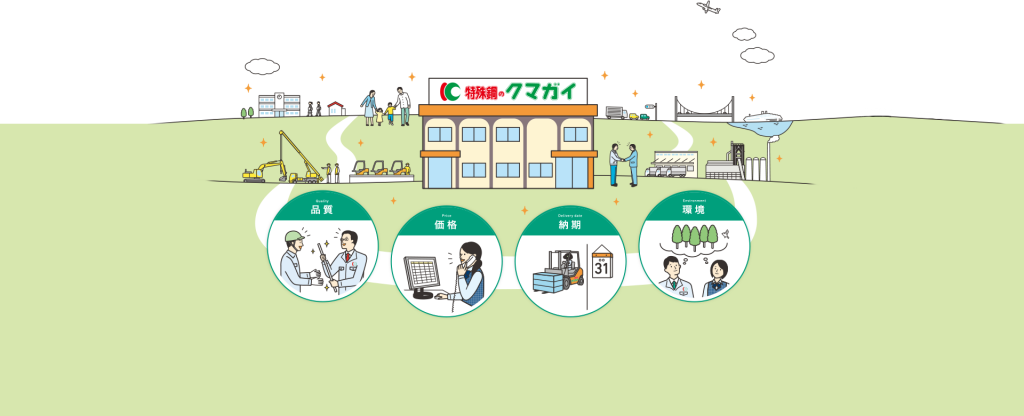 Good day !
In February , we replaced the new Co2 laser machine.
Let's introuduce for you the informaiton today !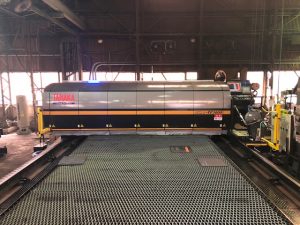 Type : NISSAN TANAKA (COR.) FMRⅡseries FMRⅡ-TF3000(3kw laser)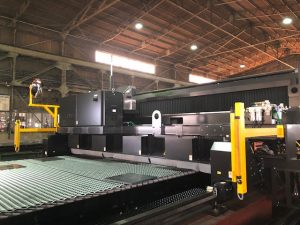 With the updating at this time, the width of cutting range is been extended for more 3M.
By this , we could put  the 5′ x 10′ plate into lateral arrangement.
Also, accroding to the characteristics of the special steel plates, we can enhance the productivity by coping with the various item and small amount .
Therefore, our produce system can be maneuvered more effectively !
Additionally, the length of the cutting range is also been extended around 25M.
The long product for width of 3M could been cutting now.
And the steel types that the replaced machine could deal with are the same as before,
Of course the ss400 is included, we deal with the steel from WEL-TEN series to ABREX series, COR-TEN、S-TEN、Hadfield steel(NM-13MN)etc,.
Becasue we are keep strengthening the ability to deal with the small-quantity  and various kinds of andproduction , if you are searching for specail steel , please contact Kumagai first !
***Contact Information↓***
Please E-mail us for inquiry.
https://www.kumagai-steel.co.jp/contact/index.html
https://www.kumagai-steel.co.jp/
Please inquire for other kinds of special steel, in addition to other processing techniques.