WEL-TEN 590 processing sample WEL-TEN590加工案例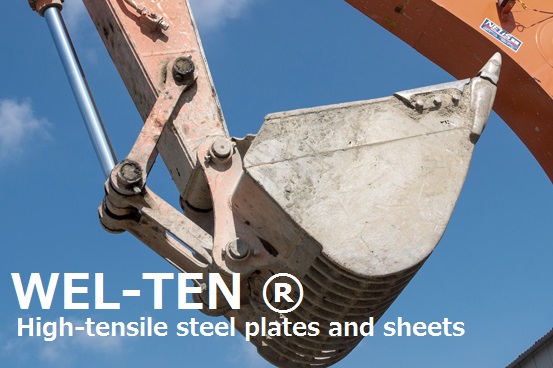 Good morning,
Today let's introduce the new WEL-TEN590 processing sample for you.
WEL-TEN series are widely adopted in the construction or industrial equipment.
We are specialized in offering the most suitable cutting proposal for you.
大家早安!
今天來介紹敝司WEL-TEN的加工案例給大家參考。
WEL-TEN鋼材系列大多被運用在建築材料或者是設備機器上
而敝司在切斷加工的部分,能夠配合客戶需求提案最合適的加工方式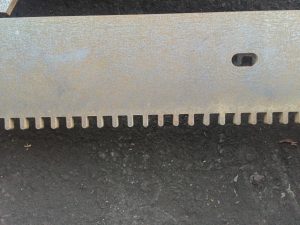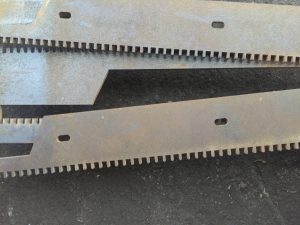 ↑ ↑ ↑
And this time!
We processed the specification of WEL-TEN590, into the jagged shape.
Although there is no detailed dimension on the photo now, but it's really hard to cut steel into shape precisely.
Minimizing the effects of heat allows metals to be cut into the specified shape without harming or changing intrinsic properties.
而這一次我們成功地將素材WEL-TEN590加工成如上圖的形狀
雖然這裡沒有標明詳細的尺寸, 但技術上是不容易精確地裁切出這樣的形狀的
而這一次敝司是採用水刀切斷的工法。
在沒有熱影響的狀況下, 使用水刀切斷可以更容易的裁切出精確的形狀
Like this case, our strength is to provide the suitable cutting and processing proposal by your requirement.
In the future, we will also keep improving our techniques and skills to let the special steel could be used.
就像這次的加工案件, 敝司的強處是根據客人的需求提供多種切斷和加工的方案給您參考
為了讓特殊鋼材能夠更便利地被使用, 我們也會持續機強技術以及know-how的累積。
No matter the special steel of thick plate, high-tensile plate WEL-TEN590, WTE-TEN780 etc,
we provide the different assortments of WEL-TEN series for you.
Besides the standard size selling, if  you consult with us , we can also response to your bending or welding demand.
Please feel free to ask us if you are interested in the WEL-TEN series!

不管是厚板特殊鋼,高張力鋼板WEL-TNE590,WEL-TEN780 等等
我們提供多種類的WEL-TEN系列鋼材供您選擇,此外不僅是標準尺寸鋼板的販售, 若是您有彎曲加工,機械機工, 熔接機工等等的需求, 也歡迎提供圖面與敝司討論!
只要您是對WEL-TEN 系列感興趣, 歡迎隨時聯繫我們!
***Contact Information 聯絡資訊***
Please E-mail us for inquiry. 歡迎來信詢問更多詳細資訊
https://www.kumagai-steel.co.jp/contact/index.html
https://www.kumagai-steel.co.jp/
Please inquire for other kinds of special steel, in addition to other processing techniques.